After having gathered the most relevant companies of the logistic and packaging domains, the Fair Interpack 2017, held in Düsseldorf from 4th to 10th May, has also served to predict the growth and the trends regarding the European packaging, and above all, to point out that Spain will be one of the countries which will experience the largest growth with a significant potential in this domain.
And this was the context in which the report "European trends of the packaging out of home" was presented by Smithers Pira, manager of the paper company Asia Pulp & Paper (APP) for 2022. From this report Milestone Logistics has drawn the following conclusions: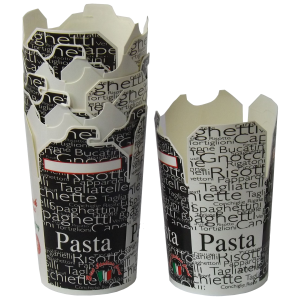 1.-The food industry will promote packaging up to €6.000 million in2020 due to a larger growth in the consumption of fast food. This fact has been hugely promoted in Spain due to the economic situation and the demand of digital orders. Currently, the food service has a value of €32.000 million while the market of packaging out of home (OUH) represents €819 million with a predicted growth rate of 1%.
2.-The high fast food consumption and the trend of food delivery show that these sectors could lead to catering business in the future. This perspective is shocking. Companies such as Deliveroo or Just Eat are some examples. These kind of companies offer many options so that their clients could enjoy their quality meals without having to go out from home, which is very attractive for the future of transportation.
3.- The business opportunities are increasing for those companies which are specialised in luxurious packaging. Spain and the United Kingdom are the two current leaders in the packaging market. The United Kingdom is the most important and has a value of €1.240 million and it is expected to maintain it until 2020. While Germany and Italy are in the lead with profits in the food industry of €70.000 million, the United Kingdom represent one of the countries where food packaging is more popular and also represents the best market to promote an intensive innovation regarding packaging and efficient logistic solutions.